Answers to Frequently Asked Questions
Do you have discounts or a reward program?
Yes, we appreciate your business and think you deserve to be rewarded. That's why we have introduced the Liquor Legends Rewards program throughout the Hotel Motel. The Rewards Card unlocks exclusive members only specials and also gives you 10 percent off meals and drinks in the Bar/Restaurant. Ask one of our friendly staff how you can get your rewards card today!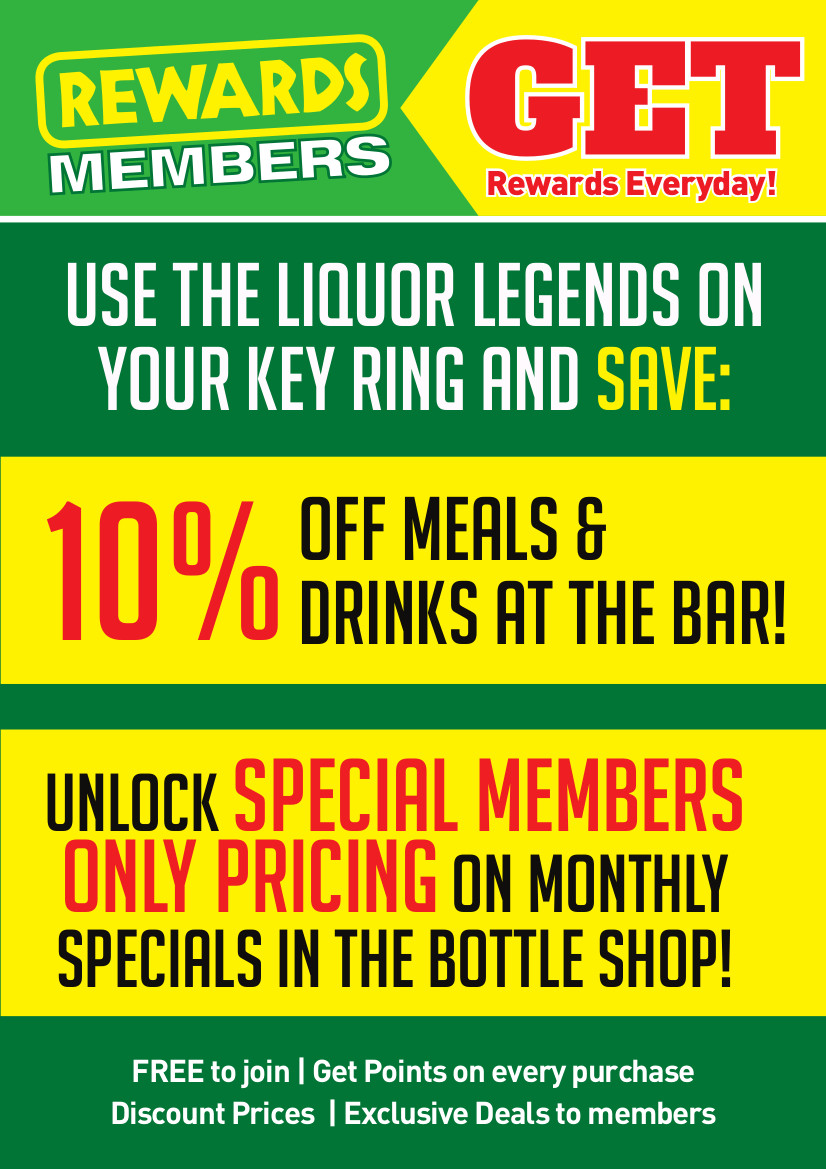 What additional facilities are onsite?
Fully licensed restaurant on site.
Gaming room and TAB on site.
ATM on site for easy access to cash, with all major cards accepted.
Onsite bottle shop with store front and drive through.
Is an internet connection available?
Yes, wireless internet is available and each room booking includes two hours free access.
Is room service available?
In room dining is available during restaurant hours of 6pm to 8pm.
What is our cancellation policy?
If less than 24 hours notice is given, the cancellation fee is equal to 100% of the first nights booking.
If more than 24 hours notice is given there is no cancellation fee.
What are our check-in and check-out times?
Check-in from 2pm
Check-out before 10am